Srinagar, Kashmir: Fahad Shah, our editor who has guided us through the last tumultuous decade, did not go easy on this good night.
On the morning of Monday March 14, Fahad was lodged at Safakadal Police Station when police from Soura Police Station — both located in Srinagar, the summer capital of Jammu and Kashmir (JK) — came to take custody.
This was Fahad's fourth arrest in the past 40 days. February 4: Pulwama police station; February 26: Imamsahib police station, in Shopian; March 5: Safakadal police station; March 14: Soura police station; and March 16: Kupwara District Prison.
After bail releases by honorable courts for sedition, other charges under the ICC and India's UAPA Anti-Terror Act and before bail in the latest case filed against Kashmir Walla's reporting (for more For details on these cases, see here), Fahad was convicted under the JK Public Safety Act (PSA) – a strict preventive detention law that allows detention without formal charge or trial for up to 2 years. We did not have access to the file at the time this statement was published.
We and Fahad's family were shocked and beyond devastated to learn of this on Monday morning. And Fahad too.
Fahad, then 20 years old, founded the Kashmir Walla in 2009 at the dawn of independent journalism in the Valley. Despite years of financial constraints and difficult circumstances, we have managed to weather and report on the defining decade of Kashmir's recent history.
At the same time, he has reported extensively, from across India, on a wide range of issues for dozens of international publications – including Time, foreign affairs, the Atlantic, and Foreign Police among others. He was the correspondent in Kashmir for Christian Science Monitora well-regarded American publication, for almost the same period.
Our legal team believes that the Kafkaesque detention of Fahad appears to challenge both our justice system, our democratic values ​​and our independent journalism. Now they would soon go to the appropriate court for further legal recourse.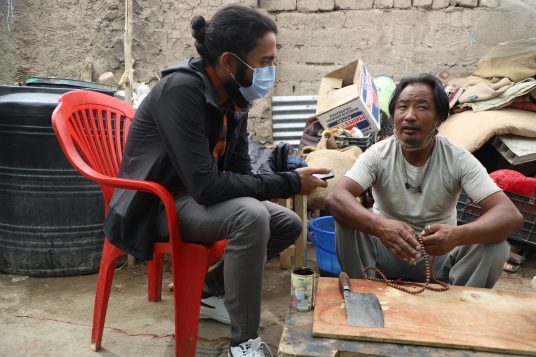 As we eagerly await the day Fahad will rejoin the editorial staff, his family is waiting for him at home. We have always come to you, our readers and friends, for strength and support. And, in the absence of our founding editor, we need you more than ever.
We reiterate the call to the administration of Jammu and Kashmir led by Manoj Sinha for the immediate release of Fahad and the withdrawal of the PSA and all other charges against him.
---
We have always come to ask for your help: Kashmir Walla is fighting on many fronts – and if you don't act now, it would be too late. 2020 has been a year like no other and we have already entered it beaten. Press freedom in Kashmir was hitting new lows as the entire population gradually emerged from one of the longest communications blackouts in the world.
We are not a large organization. A few thousand rupees from each of you would make a huge difference.
The Kashmir Walla plans to cover thoroughly and honestly – breaking, reporting and analyzing – everything that matters to you. You can help us.
Choose a plan based on your location